author: The site editor  source:This original date:2019-09-30 00:00:00 page view:17
Just like several low-key press conferences in the history of Yijia, on the evening of September 26, Beijing time, Yijia quietly released the products of Yijia 7T and another new field, oneplus TV Q1, overseas.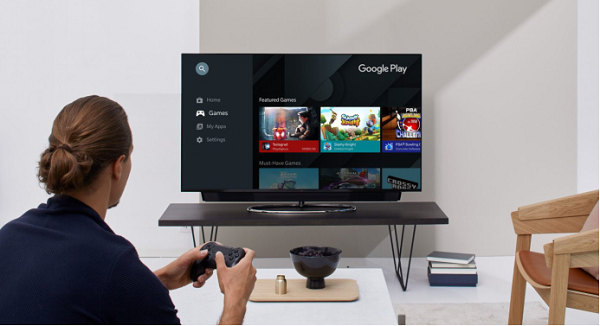 Although the press conference is very low-key, combined with the history of one plus six years, it can obviously feel that one plus wants to expand a new field outside the mobile phone, and set a new development direction for the whole industry from the product released across product lines.
As the third mobile phone manufacturer in the TV industry, one plus didn't have the hindsight of entering the mobile phone industry a few years later. On the contrary, from the perspective of products and positioning, one plus TV has a very clear plan. Although one plus has always given people the impression of "Buddhism", in the TV industry, one plus seems to be really "from a high position".
It is inevitable for mobile phone manufacturers to enter the TV industry
Looking closely at the mobile phone industry in the past two years, we can find that there are two obvious actions of mobile phone manufacturers. One is to release new phones frequently, and the other is to enter a new track.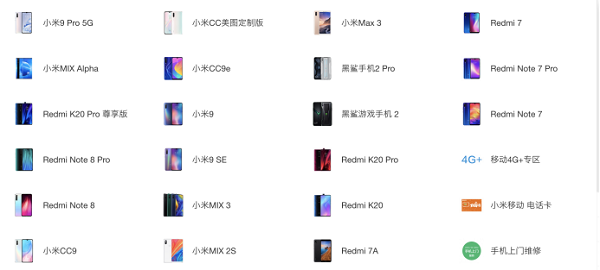 Taking Xiaomi as an example, its Xiaomi 9 series on sale include Xiaomi 9, Xiaomi 9cc, Xiaomi 9cce, Xiaomi 9cc and Xiaomi 9 Pro 5g five products, which do not include a series of products with cost-effective products launched by independent Hongmi. If we put all the phones Xiaomi is selling together, there are 21 models.
On the other hand, Xiaomi, glory, Huawei and other mobile phone manufacturers are also laying out other fields besides mobile phones, such as IOT, notebook and today's TV industry that we call "one plus one leg".
Although the direction is different, both actions can be explained by one reason - IDC data shows that in the second quarter of 2019, China's smartphone market shipments were about 97.9 million units, down 6.1% year-on-year, which has been seven consecutive quarters of decline in mobile phone market shipments.
When the industry is shrinking, the only thing mobile phone manufacturers can do is to release new machines frequently, dig out their own areas that have not been covered, so as to occupy others' cake. On the other hand, when the industry goes down, the layout of the new track can also obtain new growth points.
The reason why the TV industry has become the most popular track is mainly due to the attributes of the TV equipment itself. Taking Huawei's "1 + 8 + n" full scenario strategy as an example, when mobile phones occupy an absolute advantage, the living room central television can be linked with mobile phones, and then combined with IOT devices to form a business closed loop.
Yijia TV continues to take the high-end road
Different from millet, glory and other manufacturers in the mobile phone industry, they continue to have a tried and tested cost-effective strategy. As soon as they enter the TV industry, they have taken a high-end road.
This time, there are two TV series of one plus Q1, which are divided into standard version and pro version. Both of these two products are equipped with 55 inch Samsung 4K qled panel screen, and the gap is mainly in the speaker aspect. The standard version is 4 sets of speakers, and the pro version is equipped with 8 sets of array speakers that can be lifted.
Although the price of Q1 TV series has not been published in China, we can take the Indian market price as a reference. The Indian market price of Q1 TV standard edition is 69900 rupees (about 7034 yuan), and the Indian market price of Q1 TV Pro Edition is 99900 rupees (about 10054 yuan).
The reason why we took the lead in releasing the one plus Q1 TV series in the Indian market is mainly because one plus mobile phones have made great achievements in the Indian market. According to counter point data, in 2018, one plus six made a record of 1 billion rupees (about 100 million RMB) in only 10 minutes of sales in India. Five months later, one plus six accounted for 30% of the high-end mobile phone market in India.
In a word, one plus dares to take the high-end road, mainly because one plus mobile phones have a strong acceptance in the consumer field, and it can also be seen from one plus taking the lead in launching one plus TV in the Indian market that one plus, like most mobile phone manufacturers, also hopes that the linkage between mobile phones and TV can promote the sales of TV.
Xiaomi and Samsung attack each other. What's the best way to add them?
Although from the perspective of products and strategies, Yijia TV has a very clear plan, but when we rise to the industry, Yijia TV also faces great challenges.
The first is Xiaomi's strong suppression in the low-end market. Xiaomi's financial report shows that Xiaomi TV entered the Indian market at the beginning of 2018. In only nine months, Xiaomi's sales in the Indian market exceeded 1 million units. Five months later, the total sales exceeded 2 million units. At the beginning of 2019, millet TV has occupied 39% of the market share, becoming the largest smart TV brand in India.
The main reason for Xiaomi's outstanding performance is that the price is very low. Take Xiaomi TV 4 for example, the price of the 55 inch version is only 39999 rupees (about 4041 RMB).
This low price strategy is in line with the income of the Indian people. According to the 2018 World Bank's per capita gross national income of all countries, India belongs to the middle and lower income group, and the GNI is only $2020 us.
On the other hand, the high-end market is not a cake waiting to be cut. Old TV manufacturers such as Samsung and Sony almost dominate the high-end market with their deep technical background.
According to Raju pullan, senior vice president of Samsung consumer electronics, during the 2018 World Cup, Samsung won 10% market share in the high-end segment with its innovative products.
According to IDC's data in the first quarter of 2019, at present, India's TV high-end market is still the world of LG, Sony and Samsung, among which LG accounts for 15% of the market share, Sony takes 14% of the market share, and Samsung's market share increases by 12%.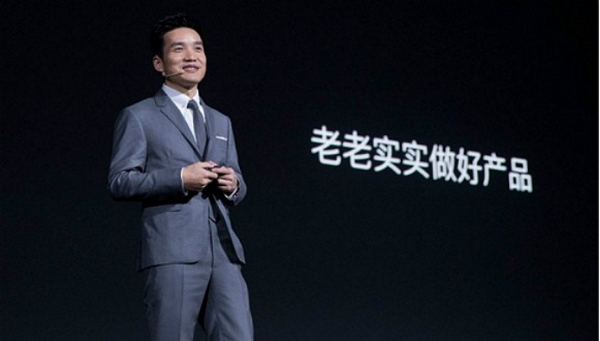 Since the spell technology spell, a plus may be expected to software optimization. Liu zuohu once said, "a good smart TV should first have a beautiful appearance design, high quality image quality, rich content experience, and also provide users with a more intelligent seamless connection In the next five or even 10 years, smart TV will exist in a new form and become a ubiquitous display screen in family life. "
In other words, through one plus optimization, one plus TV, one plus mobile phone and IOT device linkage may become a cutting edge tool in India's high-end TV market.
But compared with the mobile phone manufacturers, the achievements in IOT seem to be slow.
According to Xiaomi financial report data, as of June 30, 2019, the number of IOT devices connected to Xiaomi IOT platform (excluding smartphones and laptops) reached 196 million, an increase of 69.5% year on year. Huawei said that the number of its hilink platform devices registered has also reached 10 million to 15 million. In the next three years, one third of China's IOT devices will support the hilink standard.
But let's take a deeper look. Yijiake has never caught up with the duck.
According to the information of enterprise investigation, Guangdong oppo Electronic Industry Co., Ltd. has two wholly-owned subsidiaries, Shenzhen wanplas Technology Co., Ltd. and Guangdong oppo Mobile Communication Co., Ltd., the former is the leading role of today's plus, the latter is the famous green plant oppo. In other words, ichiga and oppo are brothers.
At the time of fierce competition in the industry, "focusing" is far better than fighting each other. Therefore, we can speculate that the rich oppo will add a reverse blood transfusion to the IOT resources.
As early as the beginning of this year, oppo officially established the "emerging mobile terminal business unit", focusing on 5g + and IOT platform construction. In addition, oppo also launched a new sub brand "Zhimei Xinpin", hoping to bring consumers IOT application scenarios based on science fiction sense through independent research and development, cooperative research and development and selection.
At this time, we can trace the specific direction of a plus TV in the high-end field - take specific scenes as weapons to fight against the traditional TV manufacturers who are isolated and only focus on technology.
Although Yijia has always been known as a "small and beautiful" manufacturer, but "small and beautiful" doesn't mean that we can't do our best in the tide of the times. On the contrary, from the perspective of Yijia TV, we can clearly feel the courage of Yijia to concentrate on doing big things. Taking mobile phones as a forerunner, we have reason to believe that Yijia TV and the high-end market can also reap some surprises.